this is not a review for 4.08,
however
, this has to do with the episode so be forewarned.
there is no redeeming qualities underneath the cut the only thing you shall see is my never ending amusement at myself.
and
my never ending true love forever with supernatural because
clearly
we are meant to
be
!!
OH EM GEE ILU SHOW!!
♥♥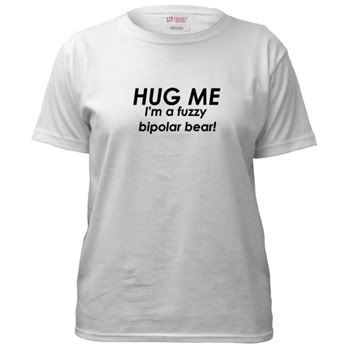 and,
yes
, before you ask i totally had this shirt in mind for me long before tonight's episode aired and i am not ashamed.
as a matter of fact i love this shirt ten million times harder now because of tonight's episode, yes i do.
p.s. i love you drunken, suicidal, bi-polar teddy bear think of me the next time you try to blow your stuffing brains all over that wall.
THINK OF ME!!! OUR LOVE IT IS AN EPIC LOVE MR. BEAR, EPIC!! *facepalm*
Tags: for the lolz, pet is stable truly, spn s4, spn:spoilers, tv:supernatural
Current Mood:
giggly